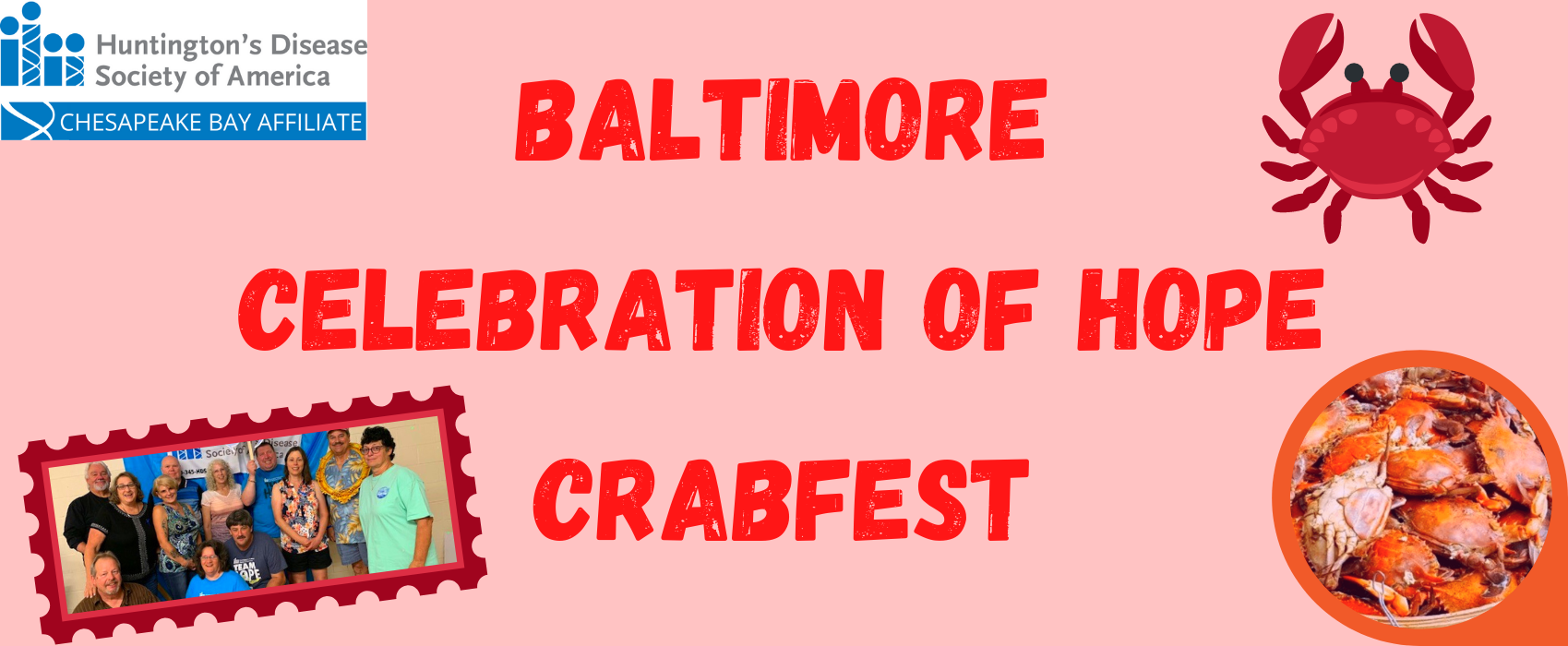 Join Us October 24, 2020
6PM

GOING VIRTUAL STAY TUNED FOR UPDATED DETAILS!!

Event Inquiries
Kristine Magnifico
kmagnifico@hdsa.org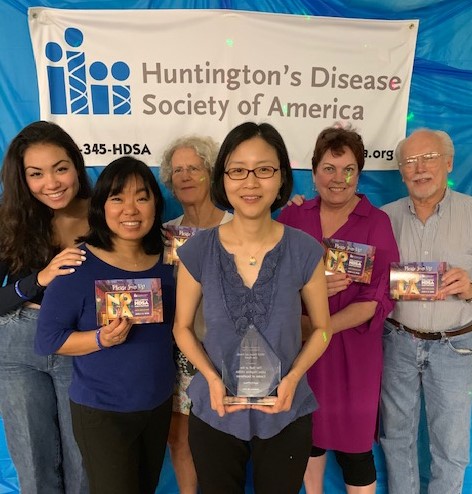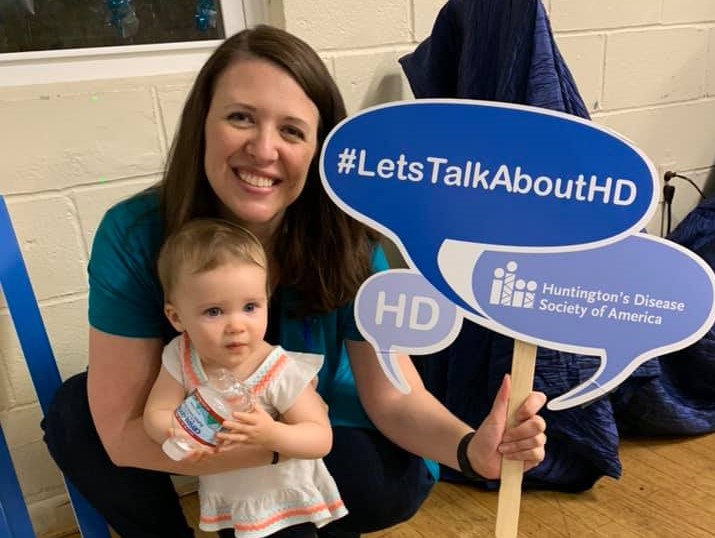 The Huntington's Disease Society of America's Virtual Celebration of Hope Crabfest is one of the flagship events organized by HDSA's volunteer-led Chapters and Affiliates nationwide to recognize those who have made an impact in their community while inspiring others to join the fight against Huntington's disease.
Donations can also be mailed to Dave Vogel
1756 Belle Ct
Millersville, MD 21108
Attn: Dave Vogel
Sponsorships
We invite all local companies and small businesses to sponsor this event. We depend on the generosity of sponsors, and by sponsoring a event your company will be supporting a great cause as well as engaging in an exciting marketing opportunity within the local community.

What is the Huntington's Disease Society of America?
The Huntington's Disease Society of America is the premier not-for-profit organization dedicated to improving the lives of everyone affected by Huntington's disease. From community services and education to advocacy and research, HDSA is the world's leader in providing help for today, hope for tomorrow for people with Huntington's disease and their families. To learn more, please visit
www.hdsa.org
.
What is Huntington's Disease?
Huntington's disease is a fatal genetic disorder that causes the progressive breakdown of nerve cells in the brain. It deteriorates a person's physical and mental abilities usually during their prime working years and has no cure. Every child of a parent with HD has a 50/50 chance of inheriting the faulty gene that causes the disease. Today, there are approximately 40,000 symptomatic Americans and more than 200,000 at-risk of inheriting the disease. Huntington's disease is described as having ALS, Parkinson's and Alzheimer's – simultaneously. HD is characterized by a triad of symptoms, including progressive motor dysfunction, behavioral disturbance and cognitive decline.